Here is a rewritten version of your text:
Zora Airdrop: The Next Big Thing in NFTs?
Zora is a new NFT marketplace that has been making waves in the crypto community. The platform has raised $60 million in funding from top investors like Coinbase Ventures and Haun Ventures, and it is rumored to be planning an airdrop of its own native token.
Zora's testnet launched a few weeks ago, and it has already seen a lot of activity. The platform has a unique user-centric design that makes it easy for creators to mint and sell their NFTs, and it also offers a number of features that are designed to attract collectors and investors.
Announcement: Zora.energy https://twitter.com/ourZORA/status/1661835529103761411?s=20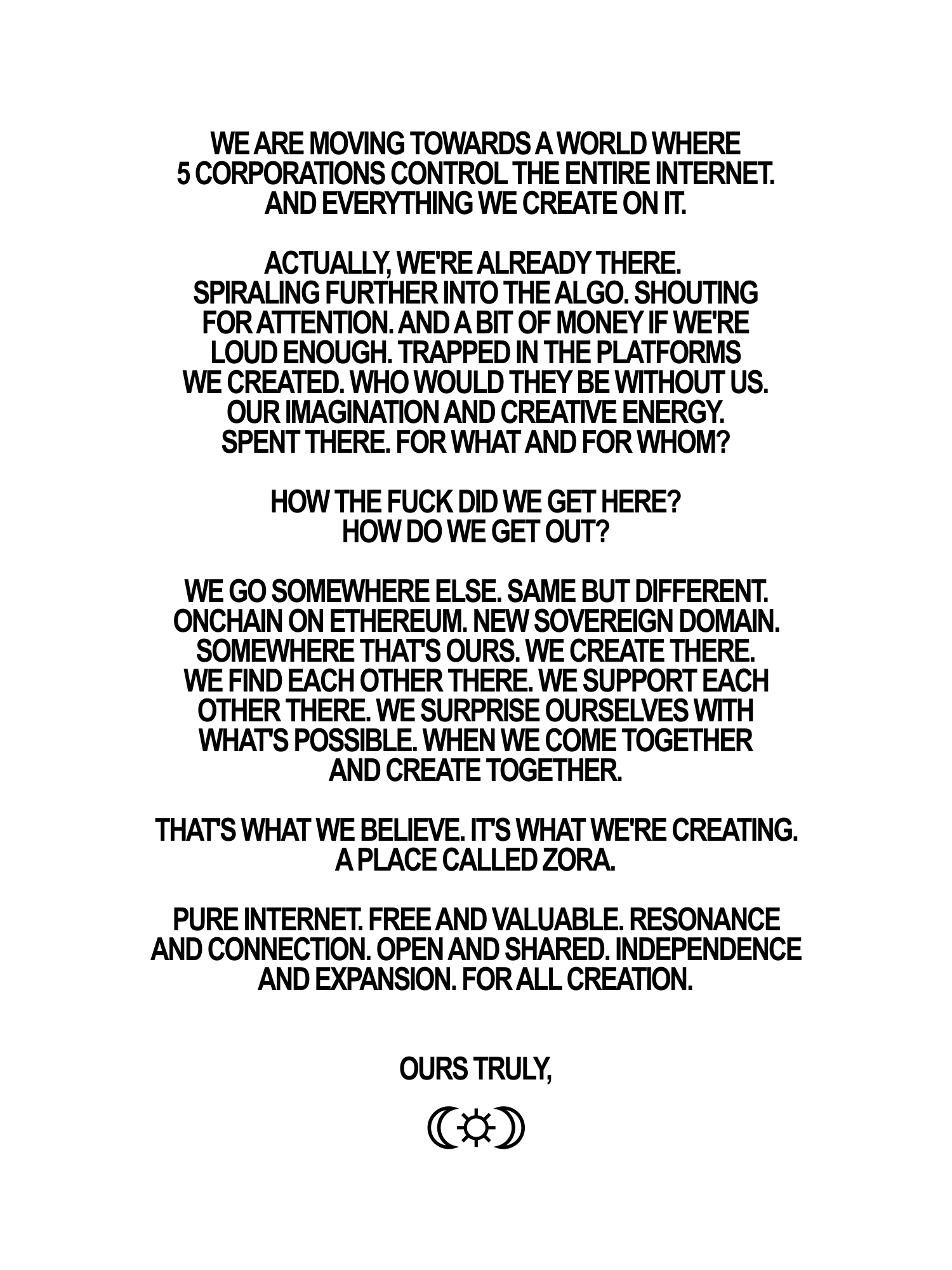 One of the most interesting things about Zora is its Layer 2 solution. This will allow the platform to scale up and handle a much larger volume of transactions. It also opens up the possibility of Zora launching its own native token, which could be used to pay for fees, access exclusive features, or even vote on platform governance.
How to participate in your POSSIBLE airdrop
The first thing is that we must add the Zora testnet to our wallet, we can do it here zora.energy/testnet
Then, we must bridge some of our goerli ETH to ETH in Zora, we can do that here https://bridgetozora.world/
Then, we will go to testnet.zora.co and click "Create", I recommend creating an NFT here to increase the chances of eligibility
You can also mint the Zora Testnet announcement NFT, it is on the Ethereum mainnet, it is free but we must of course pay the Zora fee (0.000777 ETH) + ETH fee. You can mint it here: https://zora.co/collect/0xa5358a17f943f9fb20d1f8dcf5ed9a9770bb0698/mint
This would be all for now, remember that this post is 100% speculative and there is nothing official or announced from Zora regarding a token or airdrop, but we like to be positioned.